CHARIS is responding to mental health distress of individuals, families and communities through: The Drop in Centre (DIC) & Community Based Interventions (CBI).
Assessment

Prescription and review by the Psychiatrist

Psycho-education

General Counselling.
Interventions On Drugs & Related Issues
Drug Counselling

Support for drug users and significant others

Treatment for substance use disorder (SUD)

Sensitization on drug related issues

Trainings on drug treatment & care

Drug prevention programs for children, parents & significant others.
Prevention education for children

Parenting skills

Sharpening Psychosocial & Interpersonal Skills (SPIS)

Chess for life program.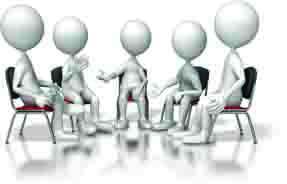 Healing from trauma through:




• Healing sessions




• Equipping sessions




• Community events




• Psychosocial response.
Community-Based Interventions
care placed at the door-steps of vulnerable communities through:
Outreaches to the mentally ill & their significant others.

Outreaches to drug users & significant others.

Mental health promotion

Community events

Safe Space
Designated locations where community members experiencing psychological distresses find support, build resilience and coping mechanisms. 
Through:
• Assessment
• Psychological first aid
• Psychoeducation
• Counselling
• Support groups
• Referral
Teaching and prayers to promote healthy spiritual formation and growth of our clients

Strengthening faith & belief in God

Dispelling myths, erroneous beliefs and practices that stand in the way of healing and recovery.
Mutual help and support groups based on the 12 steps to recovery programs (AA, NA, CR) where members receive support, fellowship and the motivation to maintain their recovery.

We run these groups for: Recovering drug users and their significant others.
Connecting and integrating recovering clients into meaningful social structures.
Visits to policy makers and key influencers within the community aims to drive policy change & support for our target population.
Mental health promotion

Increased awareness & knowledge of mental health issues among the general public & key influencers
• General Mental Health & Wellness Training
• UNODC trainings on Drugs & related issues
• CHESS for life training.
• General Mental Health Research
• Drug and Drug Related Research.
Referral pathways and linkages.

Connecting people with services
Friendships, Giggles & Fun